March 19, 2021
Last week was unseasonably warm so I decided to begin the process of stripping and restoring an antique frame that I plan to integrate as part of my collages series entitled The Mysteries. The process of stripping paint caused me to reflect on why I am so drawn to using antique and vintage materials in my artwork.
Making work with antiques is a meditation on time which includes the history of an object and the present in which it exists. With each piece comes a story – the journey of an object through time from the hands that made it, those who used it, and now mine. Each antique has a collected narrative. What I find so compelling is that you only get to experience bits and pieces of an object's narrative. It is a mystery. You might be able to determine where it was made, when, by whom, for what purpose, and who owned it, or only one of those things, or nothing at all!
For me there is a pleasure in a well-made object. Especially in light of the poor quality we are often subjected to in modern products. A well-made object is beautiful because there is pride in the materials and the craftsmanship. These objects stand the test of time. This frame was not made with an expiration date or planned obsolescence, and here it is a century later in my hands. It is not only more sustainable environmentally to live with articles from the past, but also these objects are our history.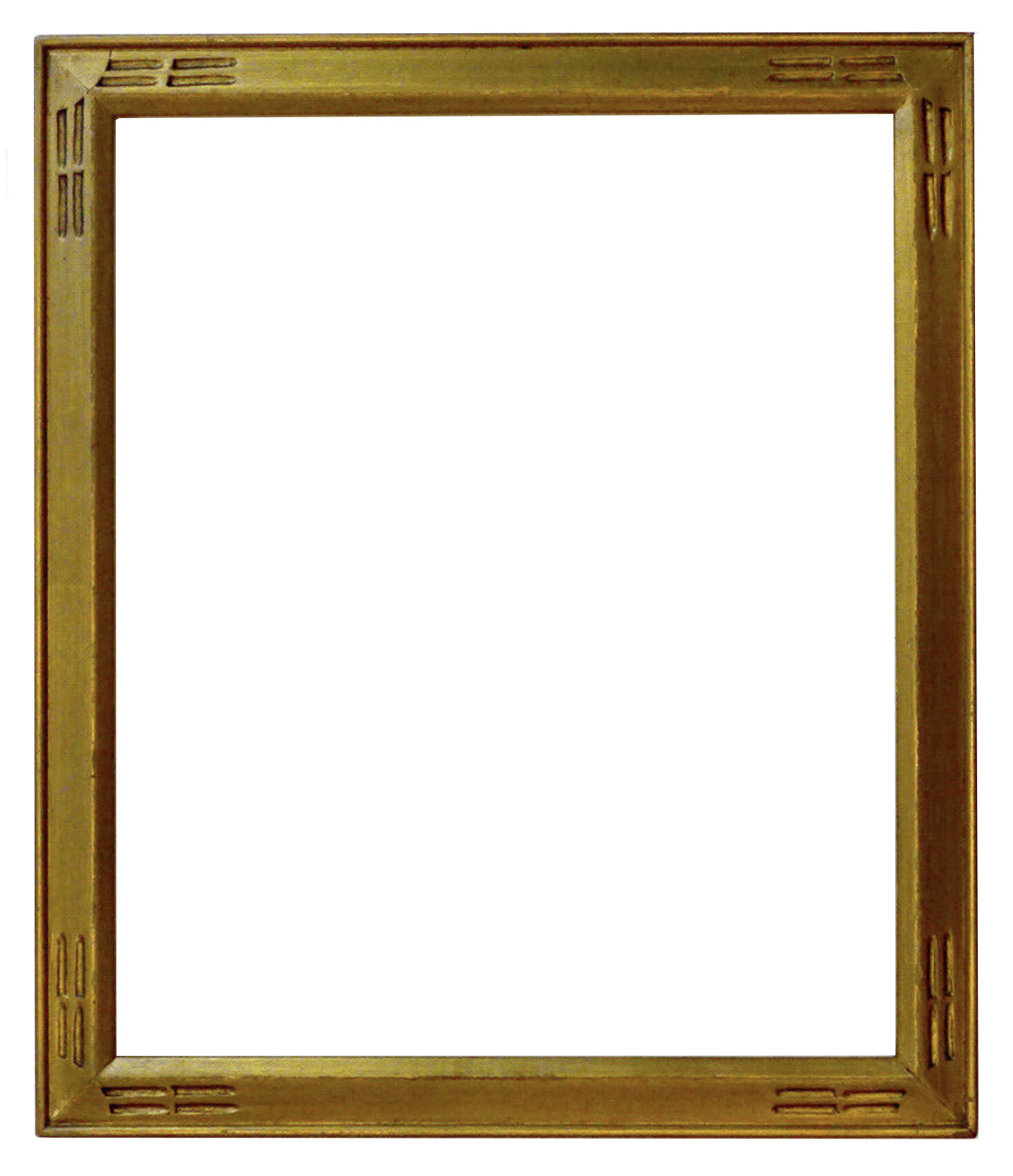 Arts and Crafts frame with gold paint before removal – it looks much better in this picture than it did in perosn.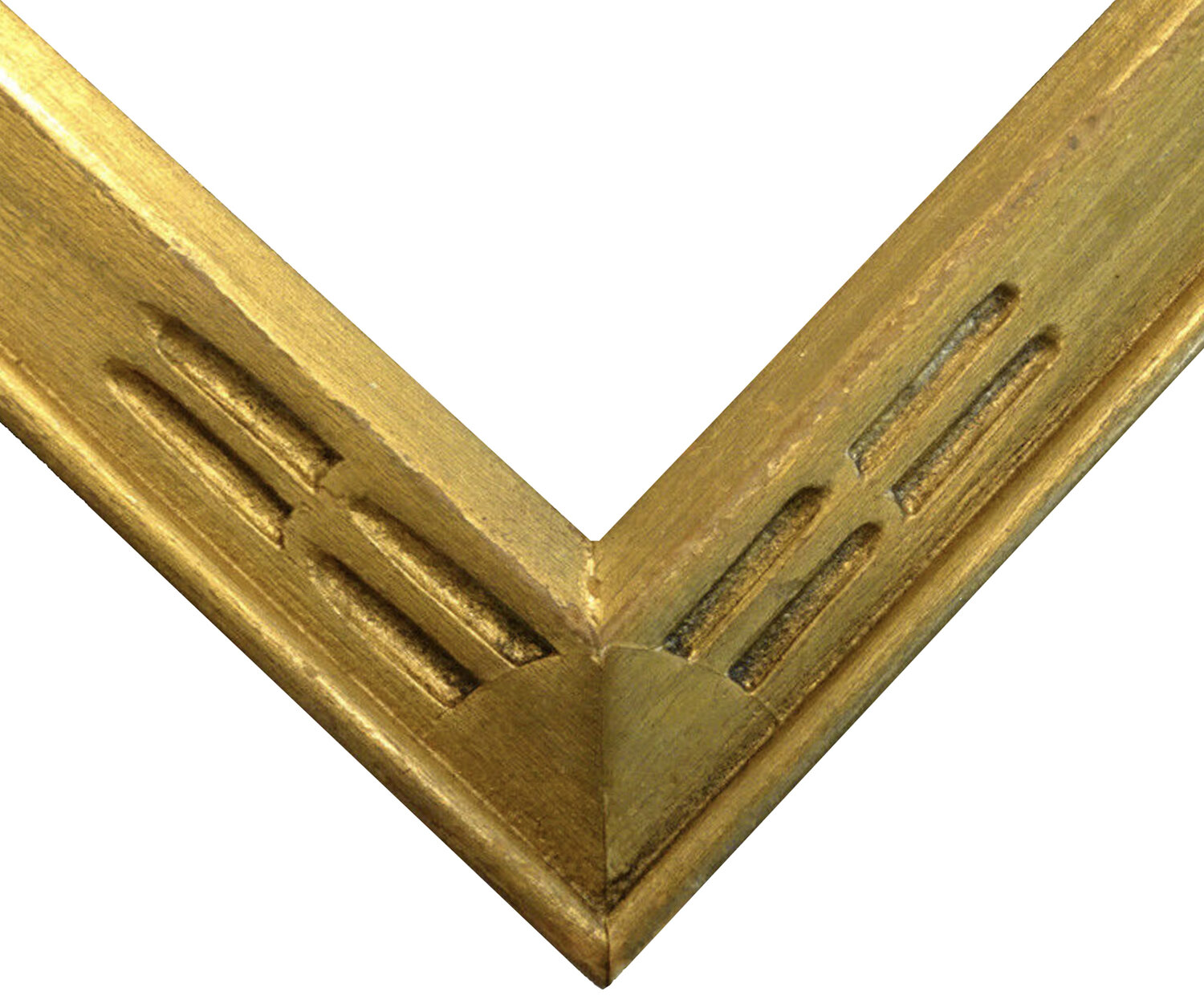 Detail of paint condition
This Arts and Crafts, chip art frame was covered in a gold paint, which was chipped and uneven, but I could tell it had good bones. I only strip frames that have had their original surfaces altered or are in terrible condition, so as not to destroy the integrity of an antique. It's hard to tell exactly how old this frame is, or where it was made. It could have been made anywhere between 1860-1920. I suspect it is turn of the century.
I do wish I knew what kind of wood it was, as that would give a clue as to its origin and possibly date. I suspect it might be birch because of its color, subtle grain, and the density. It had some repairs and at some point, the gold paint was added. I love the clean lines and the simplicity of the design. You can see the shape of the tool used to gouge the chips out for the ornamentation.
I began the process with paint stripper citristrip, which is applied to the surface and left overnight. It was with great anticipation that I returned to it twenty-four hours later. When you strip paint you never know exactly what will be revealed. I began to scrape off the gold paint, which had turned to a dark grey goo, suggesting there was another layer of something underneath it.
To my great delight the sharpness of the carved wood and beautifully joined corners were revealed. The wood is a lovely blonde shade. I've intentionally left traces of the gold. They tell a story about the frame too.
For me there is joy in restoring an object to a state of beauty. My hands have now added a layer to the history of this object.  This frame wears its age beautifully, and its soft mellow aspect invites you in to examine it more closely.
There is a collage waiting to be integrated with this frame, to tell a story of another sort.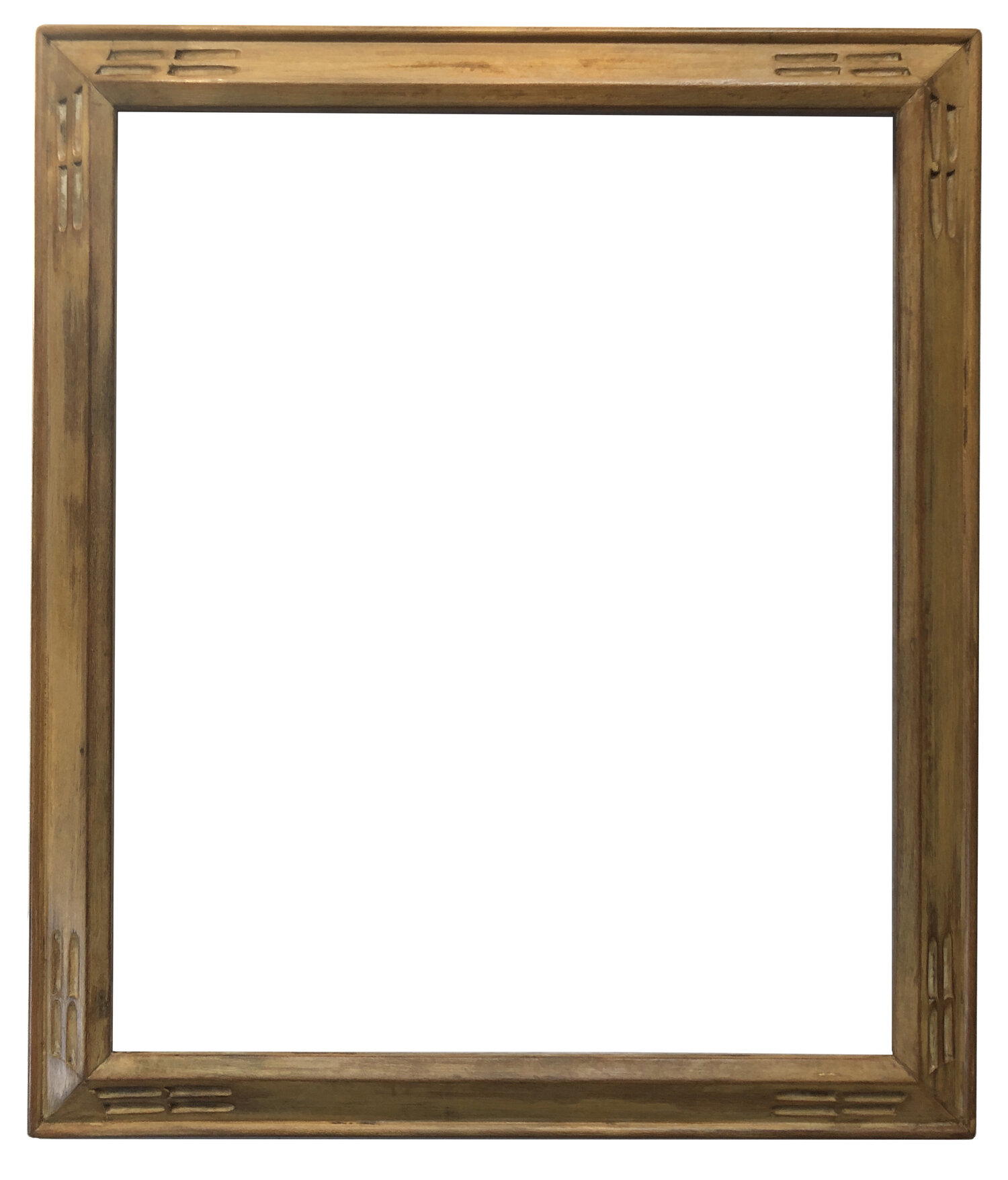 The Arts and Crafts frame after paint removal and some wax