March 28, 2017
Hello and welcome to my art blog! Here's my first post. Stay tuned for more in the future.
I went to the Yayoi Kusama Infinity Mirrors exhibition at the Hirsshorn Museum with friends on Sunday. We waited hours to spend just 20 seconds within each room. The rooms were stunning and unlike anything I have ever seen. I found them vaguely unsettling, in that my sense of space was so distorted that my brain wasn't quite sure how to tell my body to feel. It was odd to walk into a space so clearly suffused with otherness and to hear the muffled but energetic crowd without. I was quite taken with Kusama's use of glowing colors.
I was dazzled by Kusama's paintings. The depth she achieved while depicting repetitive shapes and motifs was impressive. Again, her use of color was striking and often unexpected. Her sculptures appeared to have wills of their own, like they might reach out and grab a hold of your clothing if you passed within their reach. Or, they might jump up and begin spinning around raising their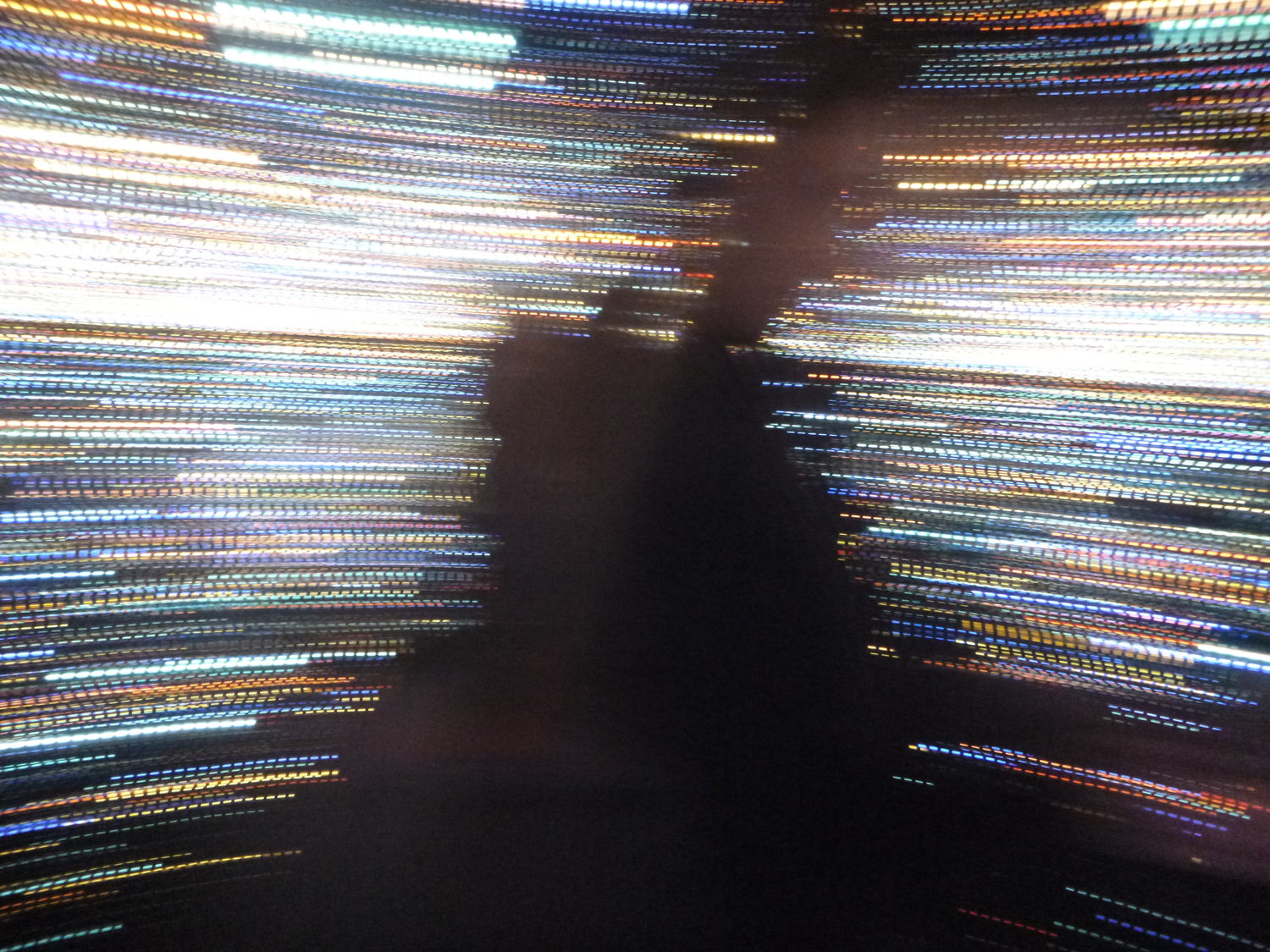 A portrait of me by Stacey Havard in one of Yayoi Kusama's Infinity Mirrors
appendages up and down – hopefully not the phallic ones. There was such energy and potential movement in the works.If you know me then you might know that I hate waiting on lines and feel uncomfortable in very crowded spaces. These two things generally put me into quite a mood, yet I didn't experience that yesterday, in part due to the company of my friends. I was so pleased that people were lining up and willing to endure hours of standing on unforgiving concrete floors to see and experience art for a very small fraction of their wait time. It warmed my heart to see such enthusiasm for an art exhibition. People were dressed up, dots, bright colors and most memorable to me was a beautiful Japanese woman in a Chinese red suit wearing red and white Adidas sneakers to match. It was quite the scene.